EnergyGuard R&D

More and more the HVAC&R industry demands increased requirements on coating systems; technical, economical and environmental.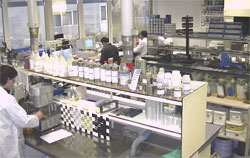 A Top level performance in combination with a High efficiency is a must. Fast and easy application. Outbalanced physical and chemical properties. Safe and sound for people and our environment.

At EnergyGuard we proudly prove that our innovative, leading coating chemistry can meet these strict requirements.

Our development laboratory is sharply focused on anticipating future developments in compliance with environmental and safety regulations.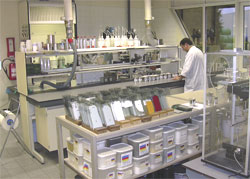 Our well equipped laboratories are staffed by highly trained technicians who are constantly finding new solutions.