EnergyGuard Rejuvenation Services ERS
Energy consumption costs are growing due to inefficiencies caused by corrosion to key components of cooling equipment.

At the same time this results in corrosion of capital investment as the useful life of equipment is shortened, making replacement inevitable.
The EnergyGuard Rejuvenation Team can service your equipment on-site, immediately lowering energy consumption and forgoing or extending replacement requirements.

The teams are fully equipped to apply the coatings and will accommodate your schedule so as not to disrupt your normal business.

The capacity of the equipment can be restored near to its original performance standards and is accompanied with long term warranties.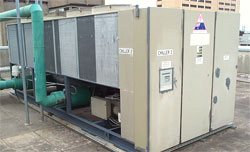 HVAC&R equipment before rejuvenation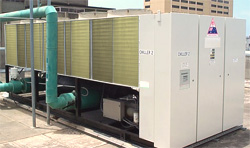 HVAC&R equipment after rejuvenation